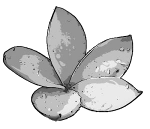 How
runs
the
Order-
and
shipping process
process?
Here we show you the steps your order will take before it arrives at your door.
You order & pay
Monday before 12 o'clock
You order from our online shop and pay for your order with PayPal or Sofortüberweisung. Ideally before 12 noon, as DHL usually comes to collect your order from 2 pm.
We pack your order
Monday from 1 pm
Your paid order will be securely packed by us and prepared for collection by DHL.
Collection by DHL
Monday from 3 pm
The DHL courier picks up your order directly from us. If the DHL courier has already been to our premises before placing the order, your order will go out the following day!
Transport to the customer
Tuesday - Wednesday
Your delivery will be transported directly to you. You can check where your delivery is at any time using the tracking function. Depending on the pick-up time (next day), the order may be on its way on Wednesday - Thursday.
The delivery arrives!