Plumeria. Shop
Responsible for the content of the domain plumeria.shop is Kai-Jens Meyer
Anschrift des Inhabers:
Bali Dreams Selection UG (haftungsbeschränkt)
Kaiserstraße 80
76133 Karlsruhe
Telefon: +49 721 98615896
Web: plumeria.shop
Email: info@plumeria.shop
ACHTUNG: In Karlsruhe ist nur unser Büro. Unser Versandlager befindet sich in Johanniskirchen (Bayern).
Wenn Sie einen Vor-Ort Einkauf planen, rufen Sie uns bitte einen oder zwei Tage vorher an und machen einen Termin mit uns aus.
If you have any questions, just use our contact form or one of the two chat options on the homepage.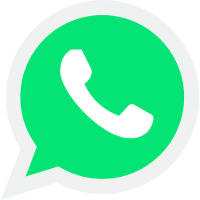 You can also reach us via WhatsApp.
Our WhatsApp number is: +49 721 98615896

Responsible tax office: Karlsruhe / Durlach tax office
Geschäftsführer / Vorstand: Jens Meyer
Zuständiges Gericht: Registergericht Mannheim
HRB Nummer: 723856
Steuernummer: 35005/02288
Umsatzsteuer ID: DE304447556
EORI Number: DE407993758632893
Kontoinhaber: Bali Dreams Selection UG (haftungsbeschränkt)
Kreditinstitut: Commerzbank Karlsruhe
SWIFT: COBADEFF660
IBAN: DE57 6604 0018 0365 4043 00
We are a registered member of the recycling association (Duales System).
Registrierungsnummer: DE5054347807301-V 
Mitglied seit: 01.01.2019
You can reach our customer service for questions, complaints and claims by email at info@plumeria.shop or by phone at +49 721 98615896. You can also use the contact form on our website for enquiries. If you don't want to miss any more promotions, you can simply subscribe to our newsletter.
Terminanfrage
für
Abholungen
oder
Vor
Ort
Einkäufe
in
Johanniskirchen
Nutzen Sie bitte das Formular hier um einen Abholtermin oder einen Vor Ort Einkauf mit unserem Lagerteam abzustimmen.
Thank you!
Alternative Dispute Resolution pursuant to Art. 14 (1) ODR Regulation and § 36 VSBG:
The European Commission provides a platform for online dispute resolution (OS), which you can find at https://ec.europa.eu/consumers/odr. We are not obliged or willing to participate in a dispute resolution procedure before a consumer arbitration board.

Further
legal
Binding
Information