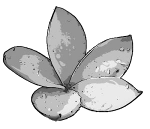 EU
Plant passport
-
what
is
that?
Der Pflanzenpass wurde eingeführt um die Herkunft von Pflanzen besser nachweisen zu können und um zu garantieren, dass der Kunde nicht bei einem nicht registrierten Händler kauft.
Innerhalb der EU ist der Pflanzenpass seit 2020 verpflichtend beim Verkauf von Pflanzen an Privatpersonen. Wird eine Pflanze ohne Pflanzenpass verschickt bzw. verkauft, kann das zu hohen Strafen für den Verkäufer führen wenn durch eine Stichprobe ein solcher Fall bekannt wird bzw. wenn er durch einen Kunden zur Anzeige gebracht wird.
The plant passport must be applied for by the respective trader at the corresponding registration authority of the federal state or country. For this purpose, the trader naturally needs the appropriate facilities to store the plants offered and, of course, to care for them during the storage period. Normally, a personal inspection is carried out by a representative of the authority (in our case, this took place in June 2020).
As a customer, always makesure that they have a plant passport attached to the pot when buying plants.
Our plants all have an EU plant passport and we are therefore entitled to sell our plants within the EU to all EU member states.
This also guarantees our high quality standard!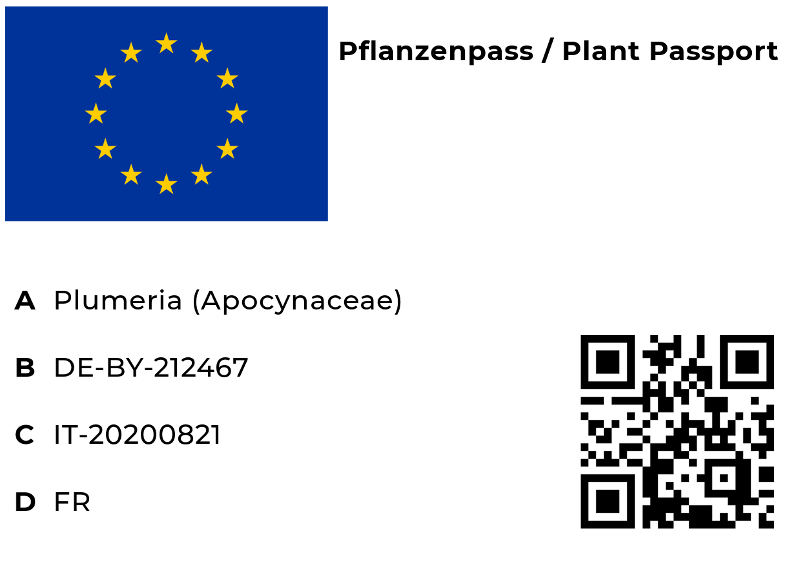 Meaning of the indications
A Lateinischer Name der Pflanze ggfls. mit genauer Sortenangabe
B Pflanzenpassnummer des Händlers, von dem die Pflanze gekauft wurde
C Nummer zur Rückverfolgung der Pflanze (oft Charge oder Lieferscheinnummer)
D Ursprungsland der Ware
In addition, a QR code may be present, which then refers to the homepage of the retailer or to further information.