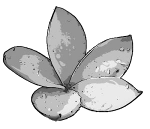 My
own
Frangipani
Catalogue
Desired variety? Dream variety? A list of your own plants as a PDF and then have it professionally printed?
Unser "MEIN FRANGIPANI KATALOG" macht alles möglich. Hier können Sie sich einen eigenen Katalog Ihrer Pflanzen zusammen stellen oder vielleicht ein Katalog mit den Wunschsorten für Freund oder Freundin (so als Wink mit dem Zaunpfahl) oder einfach nur eine Übersicht.
What do you have to do?
Simply click on the varieties you would like to have in the catalogue. Once you have made all the settings, click on CREATE CATALOGUE and your personal catalogue will be created.
With our partner from WIR-MACHEN-DRUCK you can even have it printed as a beautiful brochure.